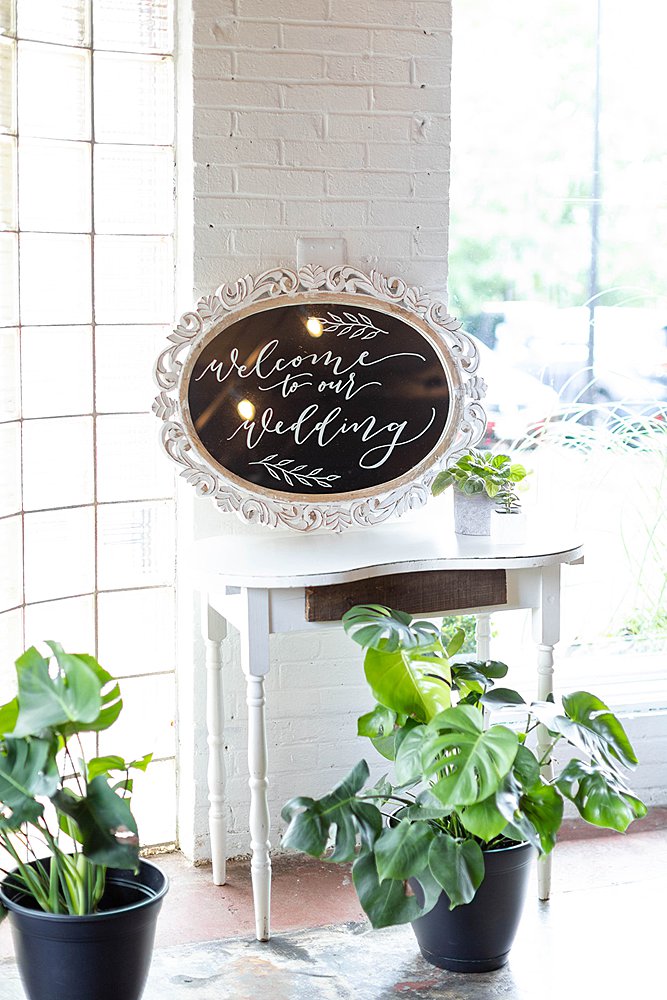 A wedding glossary: Your guide to all of the wedding terms
Vendors are using all of these terms like they're common knowledge… and you don't know what they're talking about. Our wedding glossary is your guide to understanding the lingo and all of the terms. Next time you head into a meeting and they ask about chargers, you will know exactly what they're talking about!
BEO: Banquet Event Order
Venues that offer in-house catering (also a term) create this document which includes all of the important details and times, such as your menu, the basic timeline, guest count, and more. If you do not have a planner, this is a document you want to check; the event staff will follow this form to the letter on your wedding day.
Chargers
No, we're not talking about the device that brings your phone back to life. A charger is a decorative plate that essentially frames your dinner plate. They can be found in a variety of textures and materials, from glass to plastic to metal, or can even be woven like this one, pictured below. Why use them? Especially if your dinner plates will be retrieved by guests at the buffet, chargers complete the place setting for a polished, classy look.
Escort cards
This wedding term definitely throws most couples! Before I became a planner, I didn't understand the difference between escort cards and place cards. Escort cards are the cards that the guest will retrieve and bring with them to their table.
Place cards
Place cards can be found at the guest's seat and are especially important when it is a plated dinner. The place card will indicate the guest's meal choice for catering staff service to use.
Walk through
Also known as a site visit, a walk through is a visit to your venue to finalize the floor plan, review the overall timeline and design plan. Not sure how to plan the timeline or what to think about before your walk-through? Read our full guide here.
Invitation Suite
An invitation suite includes the full complement to your invitation: the outer and inner envelopes, and the additional cards you might include, like your reception details and accommodations.
Stationer
A stationer designs your invitation suite including the printing and any upgrades such as gold foil, wax seals, and more.
Tableside wine service
During dinner service, catering staff offers wine to guests, saving them a trip to the bar. Sometimes the bar is closed during dinner service or open – depending on your preferences.
Chiavari Chairs
The most popular "upgraded" chairs found at many venues, in a range of colors.
First look
When couples choose to see each other and have their own private portrait session prior to the ceremony, in their wedding attire.
Golden hour
Also referred to as magic hour, this is a photographer's favorite time of day. Golden hour occurs around sunrise and about one to two hours before sunset when the light is soft. Still not convinced? This post might help.
Napkin Fold
This one is fairly self-explanatory — how your napkin is draped, folded, or tied at your place setting. Read our blog post for 5 of our favorite napkin folds!
Officiant
The person who will officiate, or perform the wedding ceremony. Depending on your state, this can be a clergy member, an ordained officiant or a friend.
Processional
Your VIPs who will enter your ceremony to the processional song you have chosen, often including your wedding party, your officiant, and family.
Recessional
After you, the newlyweds have exited, your VIPs will exit or recess.
Sweetheart table
If you choose to not have a head table (and sit with your wedding party) the two of you can have your own table.
Tablescape
The table design including linens, your place settings, and florals.
Acronyms to know:
MOB: Mother of the bride
FOB: Father of the bride
MOH: Maid of Honor