---
We are so thrilled to announce that this shoot has been published on the online wedding blog, Let's Bee Together! 
This shoot was so much fun to produce.  With a bold, whimsical flair, we leaned into the Art Deco architecture for this spring elopement.  The soft colors of late spring tied into the reds, golds, and emerald tones of Glen Echo.   I thought I would share some of the photos not included in the publication.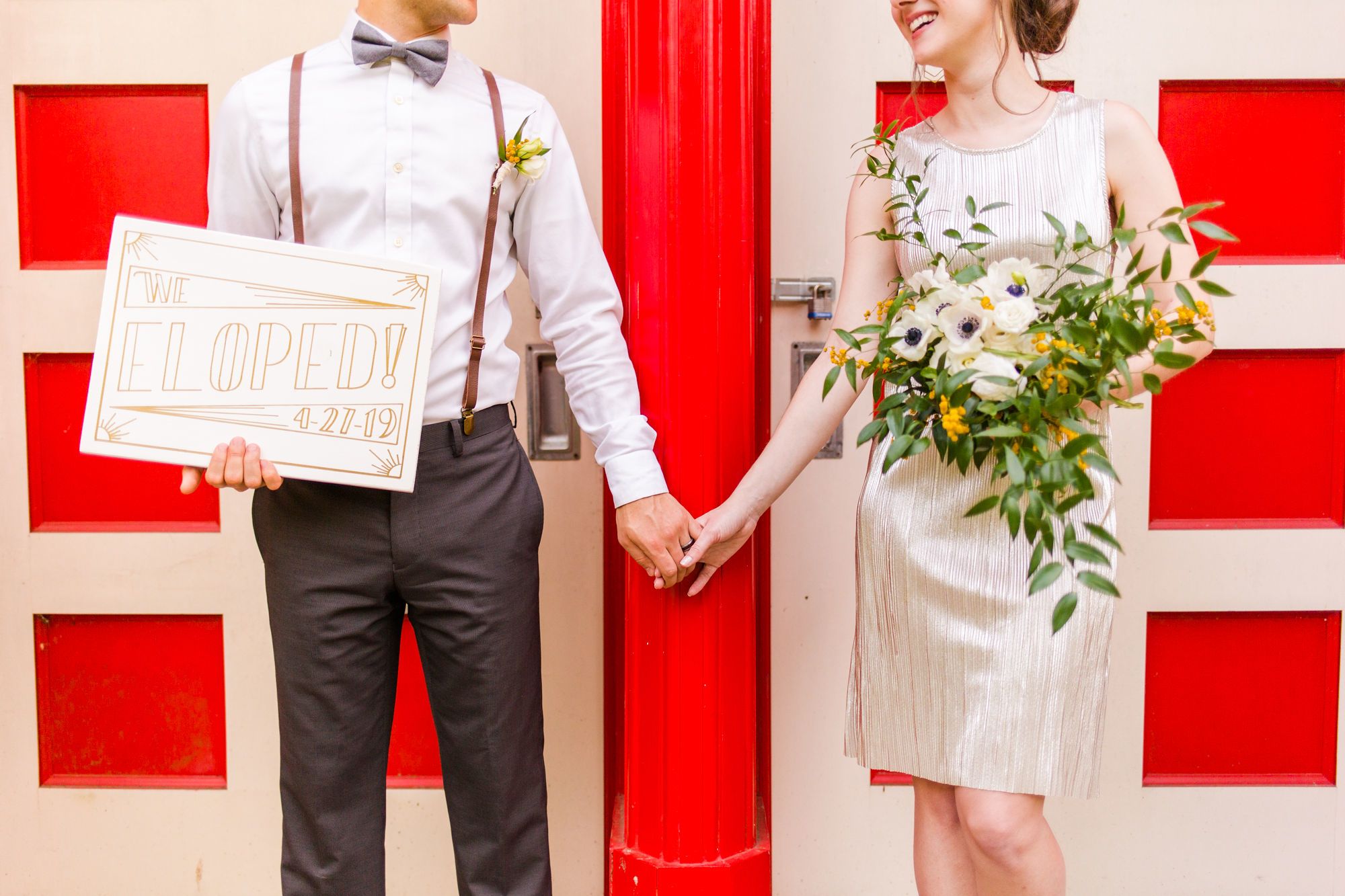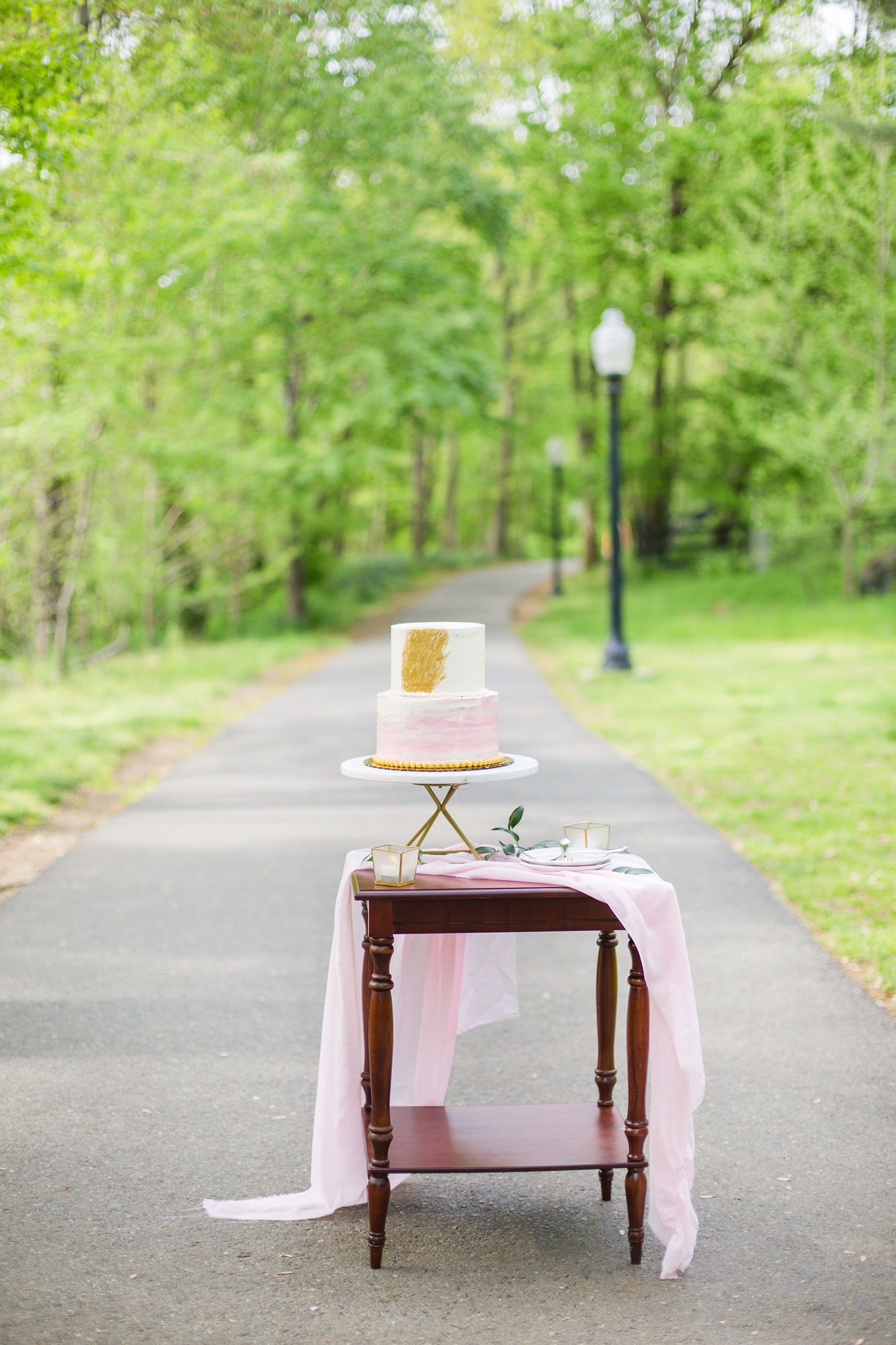 We set an intimate table for two, with handpainted plates and gilded napkins, and the perfect touch of candlelight. And what's more Art Deco than martinis?  A favorite detail for sure was the gloriously avant garde yet whimsical cake, created by Henry's Sweet Retreat bakery.  (By the way, tell vendors that there'll be cake after the shoot and that will always be of interest!) 
I was thrilled to find a vintage ring, gorgeously complemented by Write Liz Write's paper suite.  She really came through with the Great Gatsby-esque announcement. And the bride wore a gold crepe dress that was flapper inspired and classy.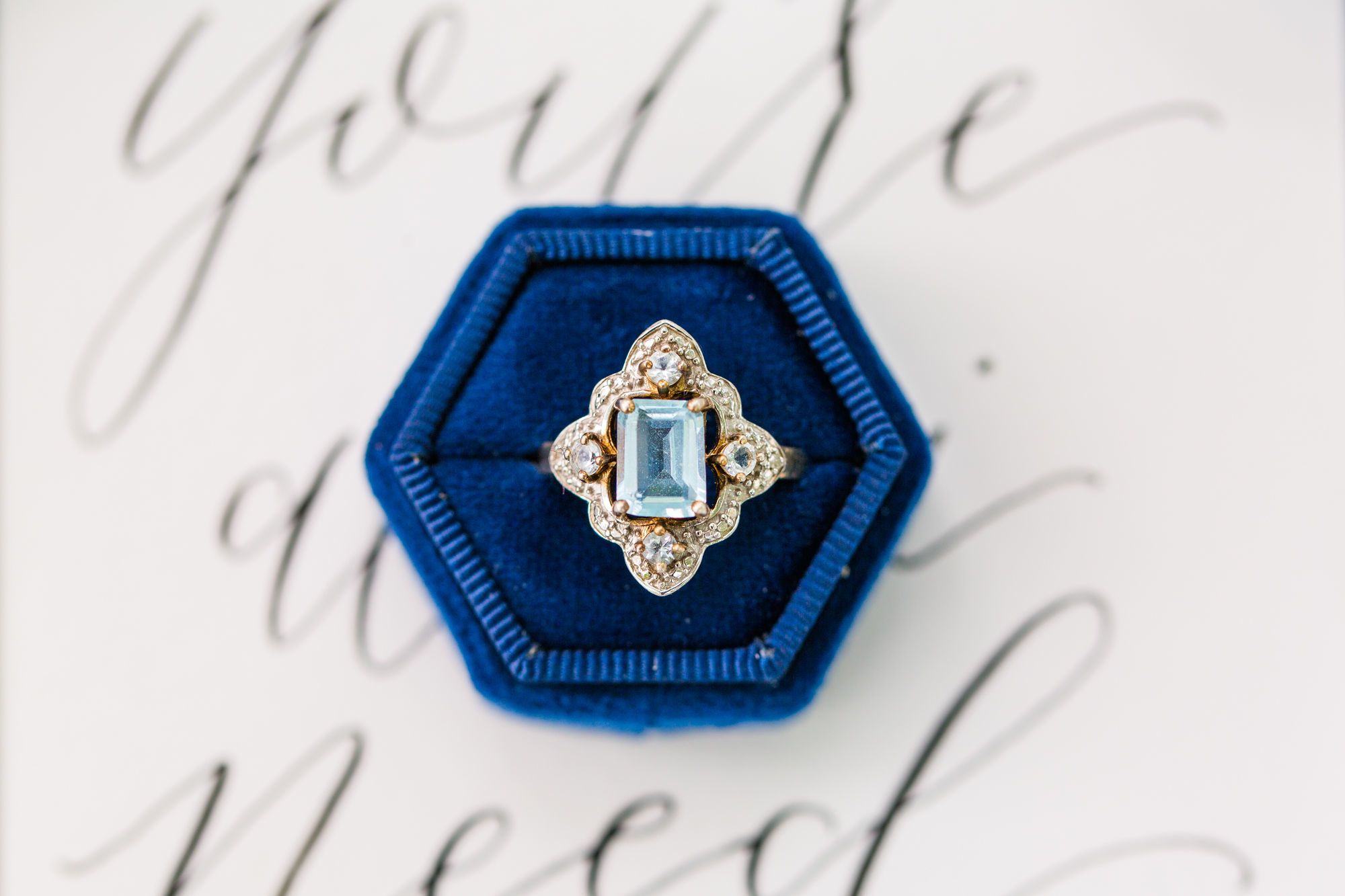 I have to close by mentioning the star power of this vendor team. You know vendors become friend-ors when you want to keep working with them. This shoot would not have been possible without them! 
Venue: Glen Echo Park 
Photography: Ali Rae Haney 
Planning & Design: Glorious Weddings & Events
Cake: Henry's Sweet Retreat
Florals: Boheme's Jubilee
Calligraphy: Write Liz Write
Model: Taylor Rose
Hair & Design: Styled for Elegance
Makeup: Conceptual Beauty