---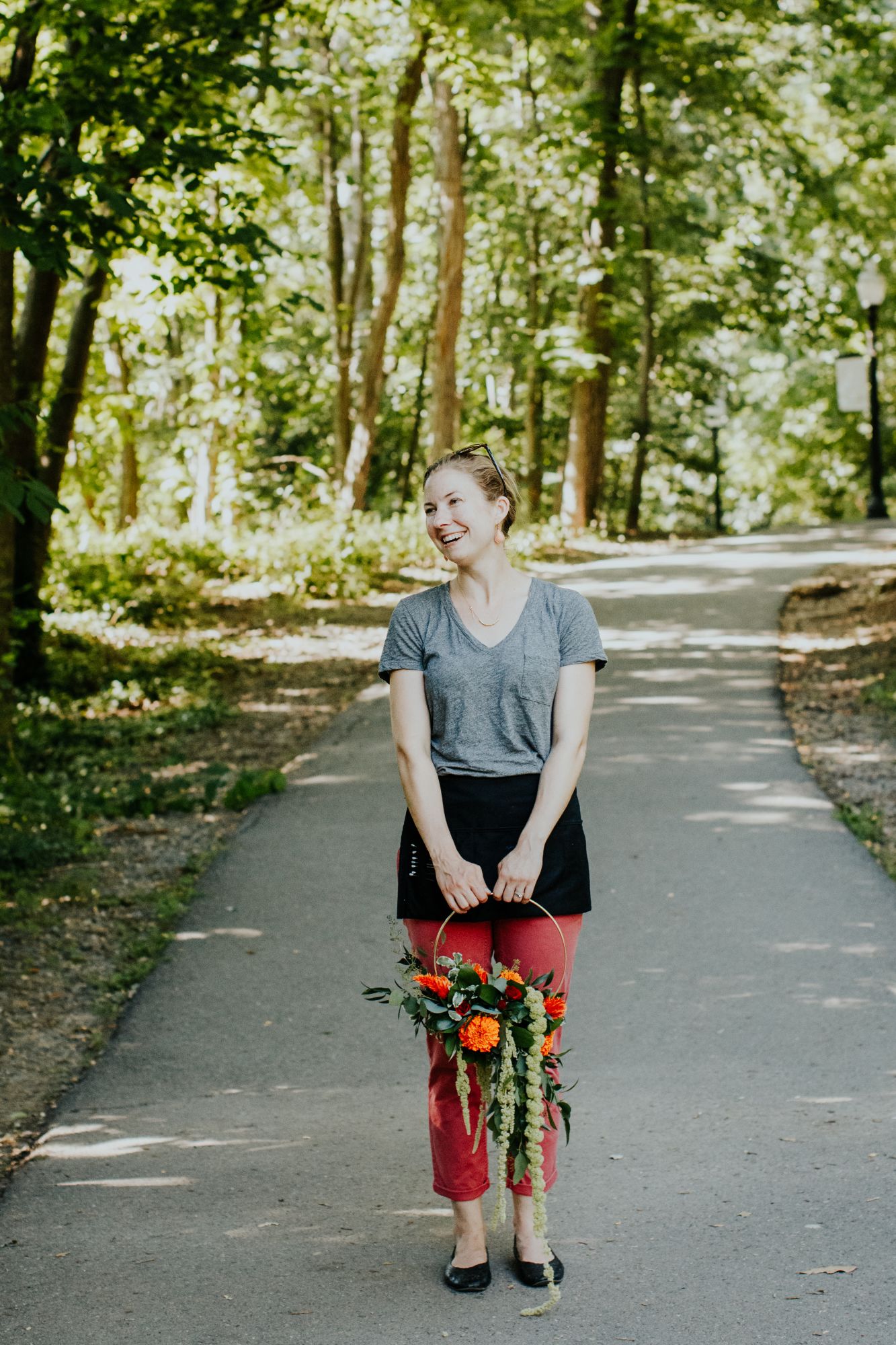 7 Steps to Planning A Styled Shoot
(and it be a smashing success) 
00. Do you have the time and desire to plan?  
I state this is as the very initial step because I think it's a common thing to think, "Well I should plan a styled shoot… This is what vendors do, right?  The truth is, they are so, so much fun if you have the time and energy to dedicate to them.  And…. they can be quite time-consuming.  This is not a perfunctory goal.  So do you actually want to put all the time into planning and executing? In the current season of your business do you even have time? If so, read on… 
01. Determine your ideal aesthetic, feel, and the overall goal for your shoot.  
Cue the pinterest board. My rule of thumb, if I like it, pin it.  It's the green light phase, so no need to worry if the board is cohesive.  I like to start with an inspiration or "a story" for the shoot.  I've also chatted with the photographer or another vendor who's helping me plan for initial inspiration.  My creative juices start flowing in talking with others (maybe you're the same way).  From your pinterest board and vision planning, see what colors, vibe, and styles emerge.   Select 10-12 photos that all mesh well together and showcase most/all desired vendor categories to create your mood board.   
Two questions I ask myself: 
#1 How do I want this shoot to serve and showcase my brand?  What skills do I want to practice or how do I want to challenge myself by putting this together? 
#2: If it was a real couple celebrating their marriage, what would their story be? How can I show that?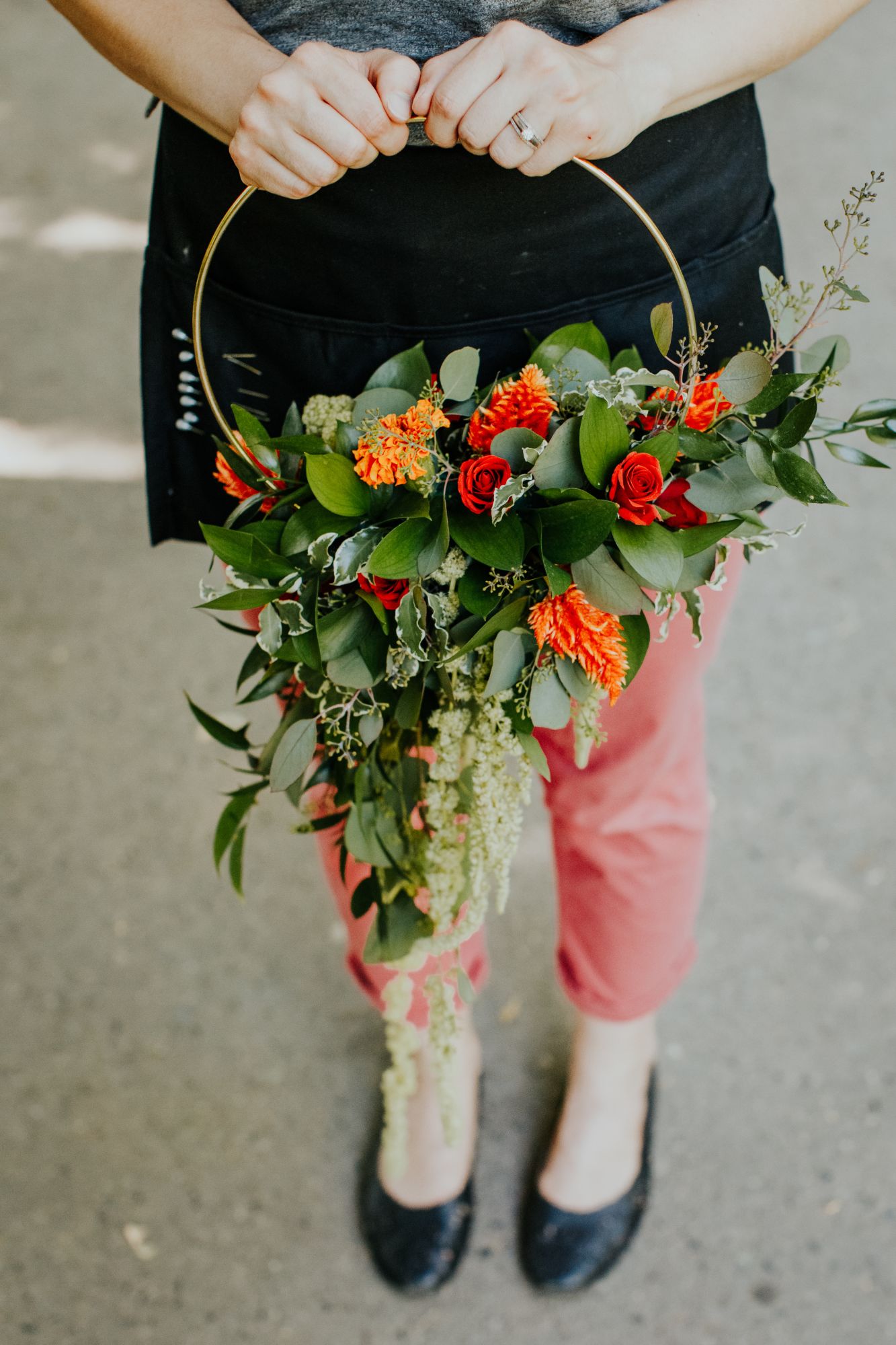 02. Select a photographer.  
Based on how this shoot will showcase and reinforce your brand, identify photographers in the style you're looking for. I've found that the ideal fit is a person you'd like to work with in the future and is in the same general business phase.  I've worked with photographers who are farther along in terms of years in business, but have never produced a shoot before, or never sought publication.  So it's still a great fit, because our goals and experience aligned.  
The true nugget in this step is:  If it's a person you think you might want to work with, Just ask!  In my opinion it's easier to find the photographer and then find the venue — also because you can determine their availability before nailing down a date.   
03.  Identify three venues that would benefit from this shoot and fit the look & feel you're wanting. (and select one!) 
Targeting a super established venue will likely not yield great results. But a venue that is newer, or looking to improve their marketing collateral and increase visibility (hello, publication) will be much more interested.  I've learned to not be afraid of contrasting details, but at the same time, the venue has to be aligned with the desired overall aesthetic.  
Insider tip:  Now that I've planned a few, I always aim for venues with gorgeous tables and chairs (or at the very least, chairs).  Chairs are a major underrated contributor to the look of the room. Sophisticated chairs elevate — and when you find a venue that has them, it's a huge bonus.  
04. Gather your vendor team 
Determine the list of vendor categories you'd like to bring on board.  This is where intentionality comes into play — if the florist has a more traditional vibe, but you're aiming for modern industrial, their work will likely not support the vision. It might be pretty, but won't bring the vision to life.  
How do I know who to ask?  I like having a mix of friend-ors and other new faces that I'm testing out.  I try to only recommend vendors I've worked with to clients, and a styled shoot is a low-risk time to see another pro's working and communication style.  
Another step is to  decide which vendors you're willing to pay for and who you will ask to donate their time.  Florists, for example, I offer to pay for the cost of the flowers, as they are the ones whose product can get a little pricey.  Most other vendors will be willing to donate their time — if they're interested in collaborating on a shoot.   
Insider Tip:  Ask around for models early!  If they have a 9/5 job they'd have to ask off work.  Afternoon and evening styled shoots can make it a lot easier to find models.  Married couples make great models for shoots.  
05. Intentionally curate the details  
This has been the area where I've grown the most.  I've seen how my vision didn't fully come to life when the details didn't support the overall vision of the event.  Carefully selecting colors, styles, and textures to all come back to the "story" of the shoot is key to a cohesive aesthetic.  I've learned that gorgeous does not equal cohesive, especially because I'm a more eclectic person by nature.  For instance, the current shoot I'm producing is inspired by summer textures, with a French blue & grey color palette.  Minute details like a grey blue ribbon on the bouquet and subtle soft blue taper candles (versus ivory) matter.  I selected woven chargers to add to the textured feel, and muslin welcome bags to reinforce the story and vibe.   
06. Work with the photographer to plan the timeline 
For my very first shoot that I planned, this aspect left me the most in the dark. I've planned many, many timelines, but a styled shoot timeline differs greatly from a wedding day!  Now what I typically do is determine the desired start time and end time of the shoot, and discuss lighting with the photographer and plan from there.  Whenever we want to start shooting, arrival times, hair and makeup, and setting up details all happen several hours before that.  
Rule of thumb #1:  Setting up always takes three times what you expect, so planning in time to orient (and your vendors to orient) goes a long way.   
Rule of thumb #2:   The photographers are going to want to shoot in the best light of the day…  but you will probably need to be working in the not ideal parts of the day.   It takes time to set things up, move and adjust details.  Being able to be inside and outside really helps with this! 
07.  Be very organized with packing and creating your inventory list — and bring a variety of styling options.  
Sometimes it takes laying things out and playing around with it to know what looks good. If you've brought it, you can use it!   I've found with the packing up it works best to create the list as I go and pack as I go.  Styled shoots are typically quite a bit of browsing and shopping, and I have to have a running list of what I need, or otherwise I forget! 
Then, it's show time! Time to have fun with it, and trust that  will come together.  
You got this!