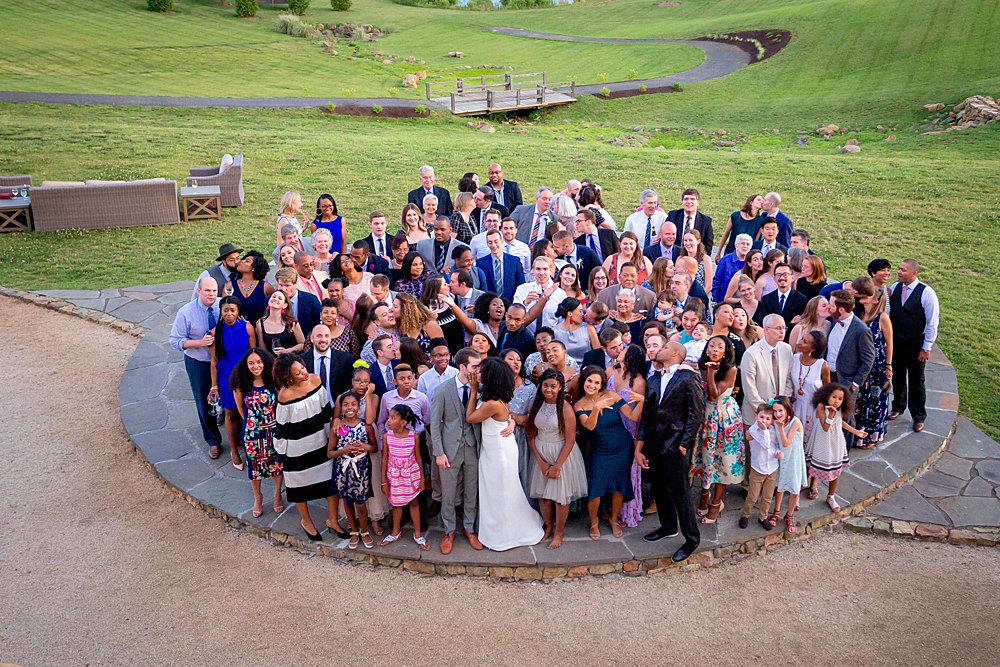 Lush and romantic summer wedding | Stone Tower Winery | Leesburg, Virginia
---
A lush and romantic summer wedding at Stone Tower Winery in Leesburg, Virginia. This Loudoun County Wedding venue was the perfect backdrop for this summer soiree.  Planning by Alyssa Glorioso, of Glorious Weddings & Events.  Glorious Weddings & Events specializes in Loudoun County weddings and is available for planning services throughout the D.C. area. Keep reading for the whole vendor team and more about the story of Juanita and Chris's wedding. 
Kudos to the Dream Vendor Team: 
 I knew this wedding would be amazing, but truly, everything about this day was perfect.  Juanita and Chris were such a pleasure to work with, and I was so excited to see their vision come to life. Oh, and to see them so in love and excited to be surrounded by their nearest and dearest. The lush scenery and vines only added to the romance and the celebration.  
It was my first time working at Stone Tower Winery and I'm already itching to go back!  This venue knows how to do weddings in style.   The rolling Bull Run Mountains provided a gorgeous backdrop, and the easy-going luxury of the winery created quite a setting to celebrate.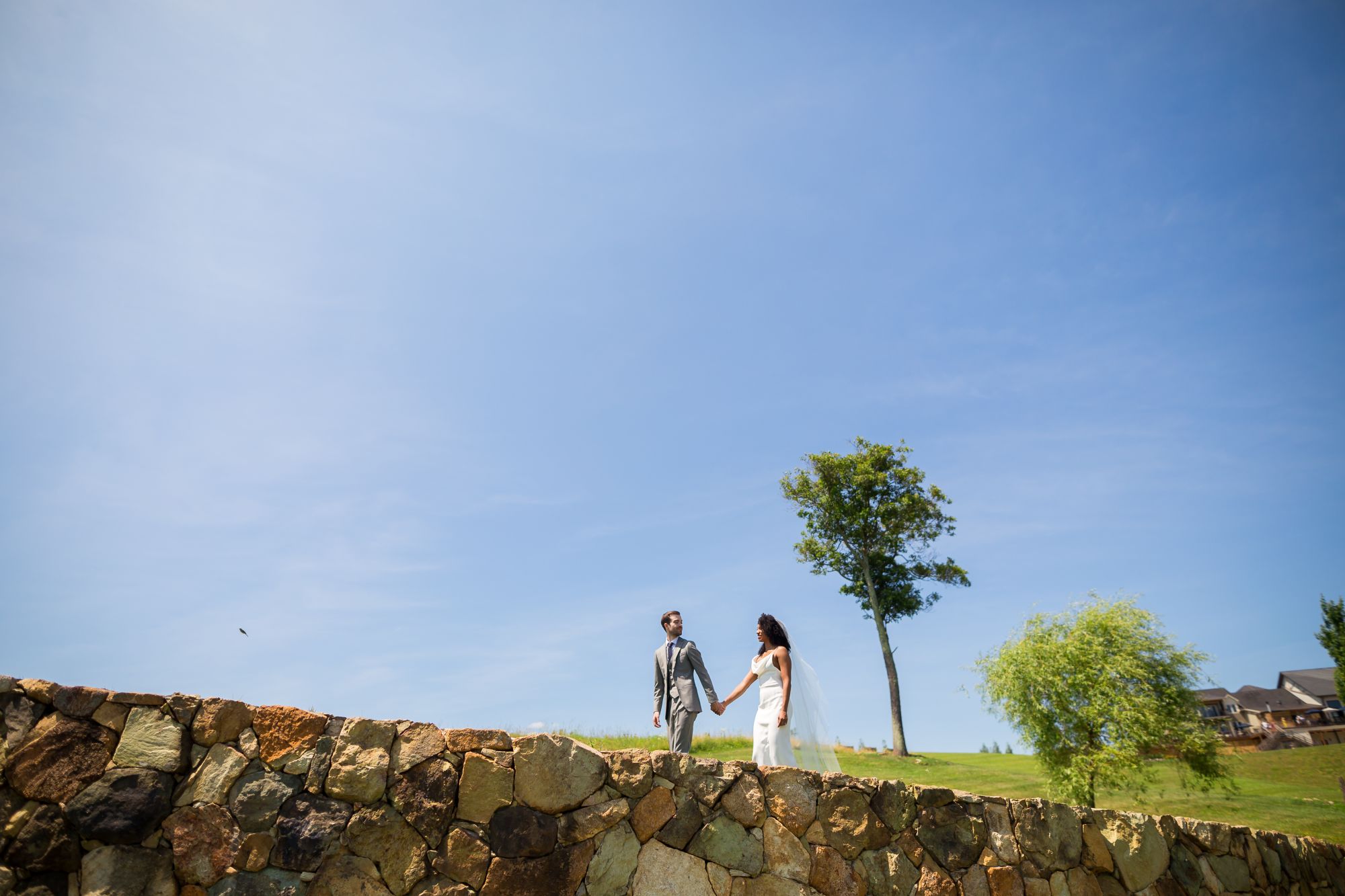 I loved (and admired) how Juanita and Chris found a way to marry tradition and their own unique flair, all with impeccable taste.  Juanita walked down the aisle alone, accompanied by the classy string quartet, that pulled on many heart strings for sure.  Dinner was served al fresco under the string lights — a feat no couple had pulled off before at Stone Tower Winery! And I have to mention the crowd pleaser of the night: Root beer floats, a particular favorite of the bride.  So if you're not sure whether or not to do something silly or not often seen, do it!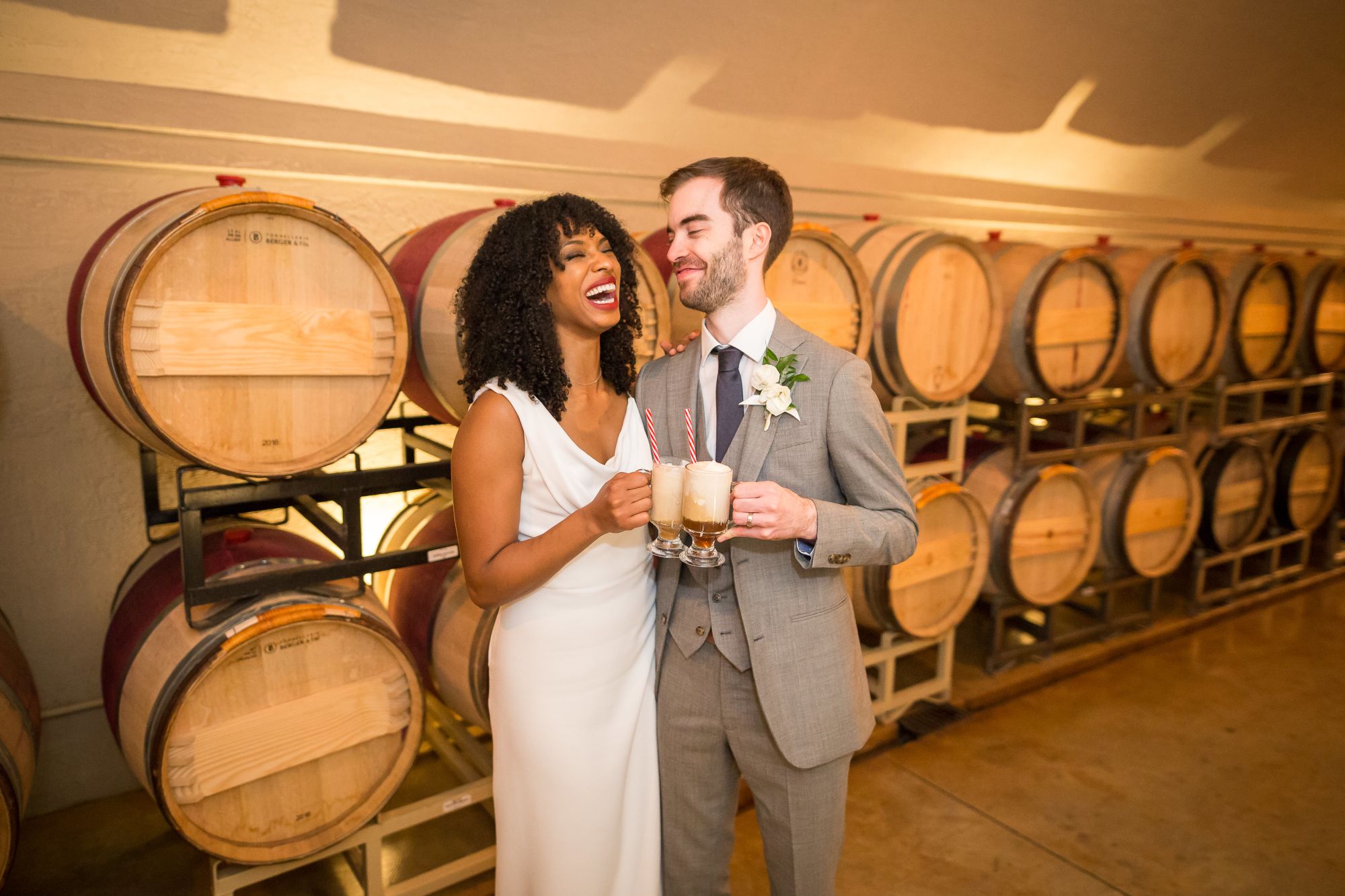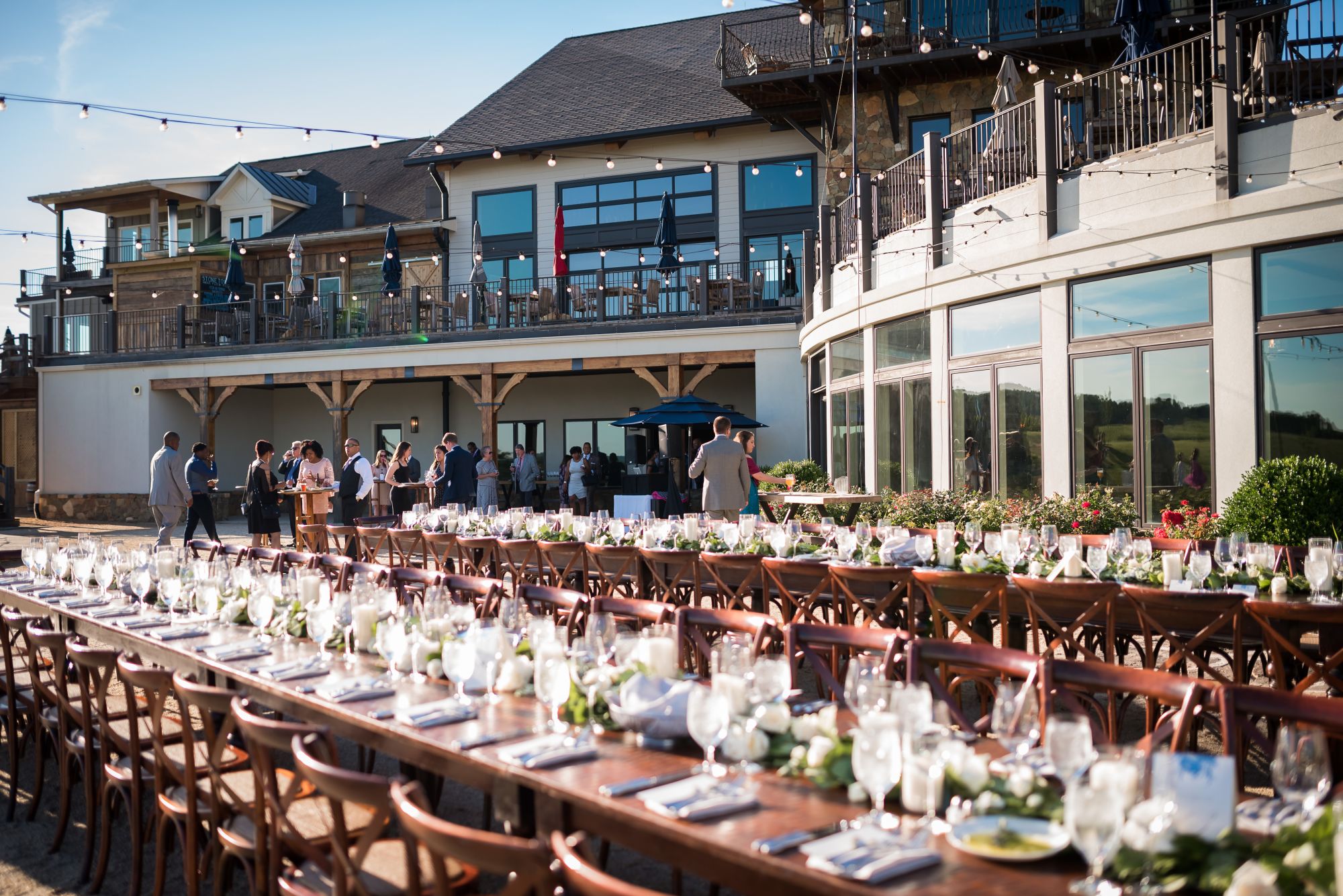 This wedding at the height of summer was the ultimate summer solstice celebration! Juanita and Chris, thank you for allowing me to be a part of your special day.