wedding day: 09.03.2021         district winery | washington, d.c.
This romantic and stylish wedding at District Winery in Washington, D.C. was planned and designed by Alyssa Glorioso on Friday, September 3, 2021. Alyssa is a wedding planner available for weddings in Virginia, Washington, DC, Maryland, and destination.
Sarah and Danny and I spent a good deal of time talking about the mood and environment they wanted to create: one that was stylish, joyful, memorable, and romantic – set in the modern, upscale industrial District Winery.  We married the rich and more masculine tones (the wood and iron detailing) with softer textiles and florals.  Sarah and Danny selected a color palette of warm neutrals that softened and offset District Winery's modern industrial rich colors.  The bridesmaids gowns against the black tuxes worn by the gentleman .. *insert chef's kiss*. 
As their planner & designer, I wanted their celebration to mirror the couple's energy:  Type A and relaxed, considerate (of others), and above all, celebrating their love and the love of their families supporting them along the way.  The result? A super special and meaningful celebration.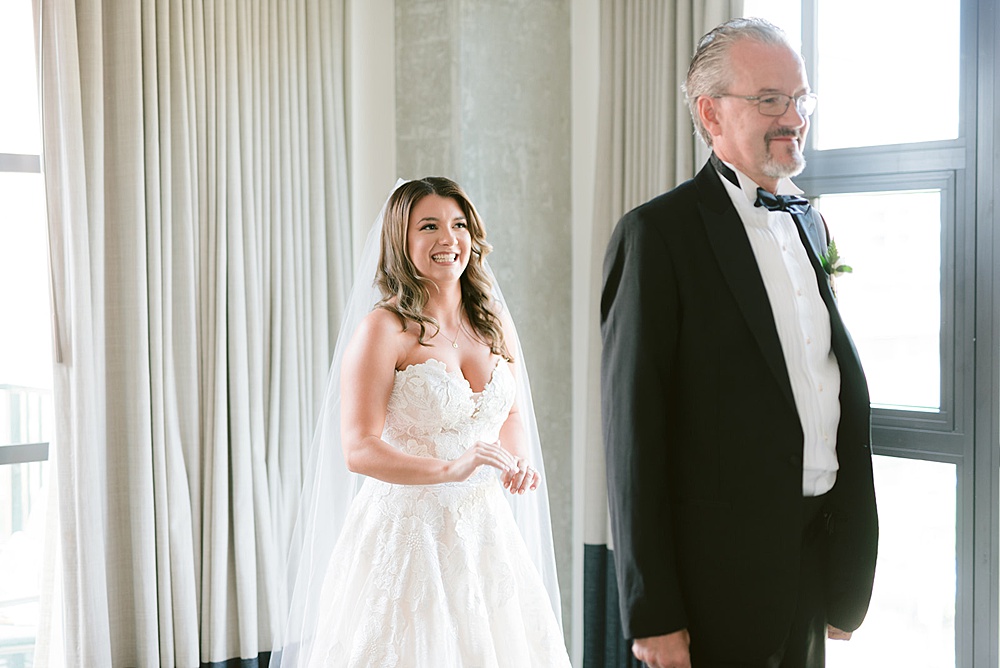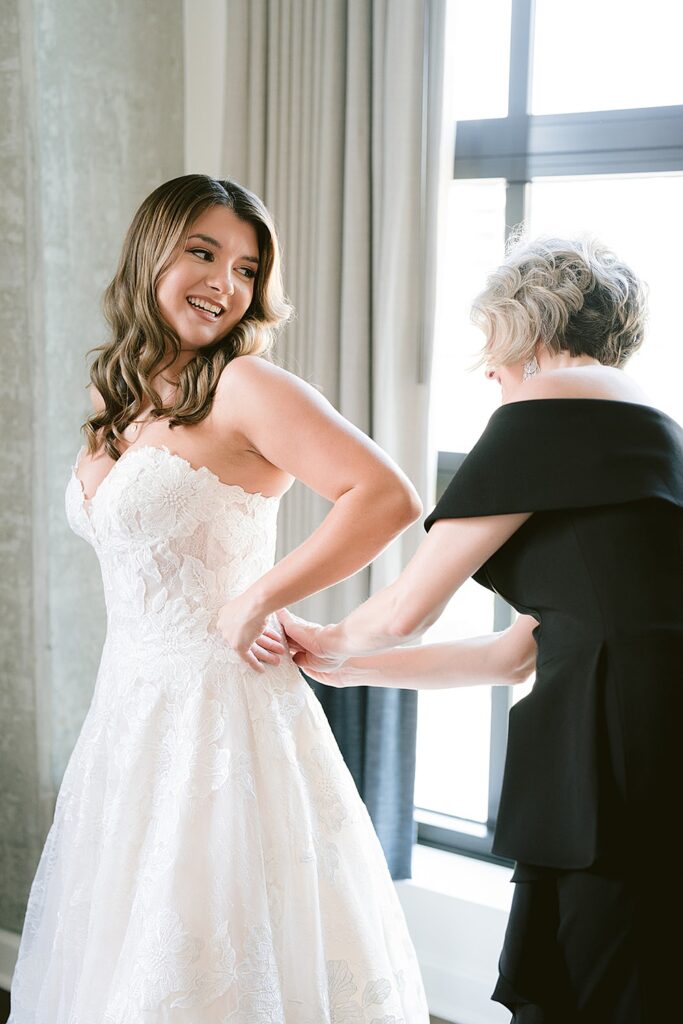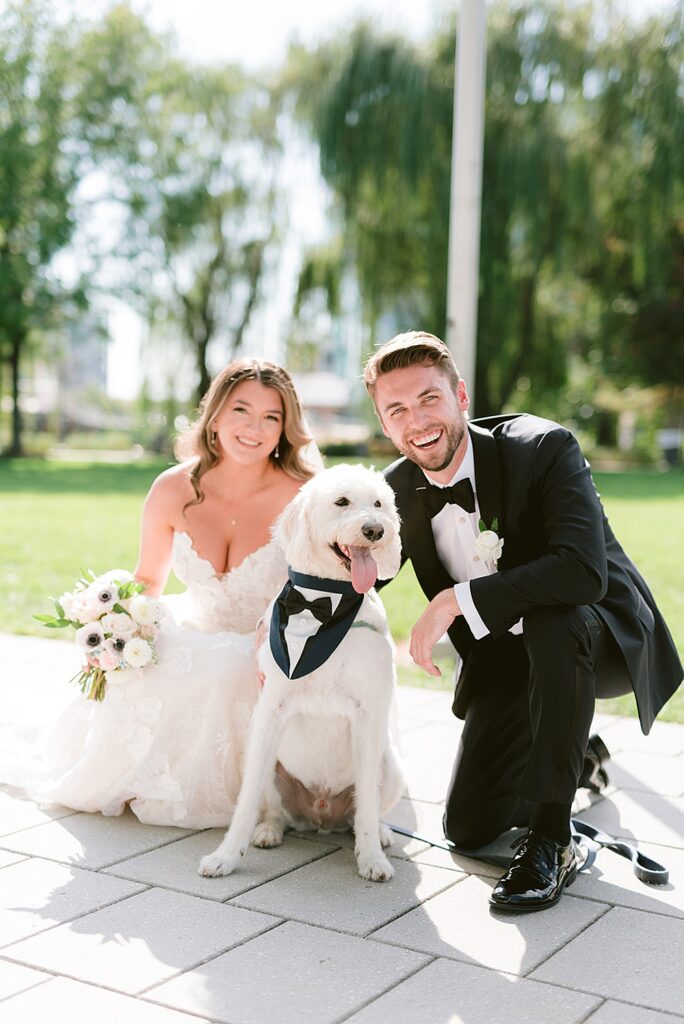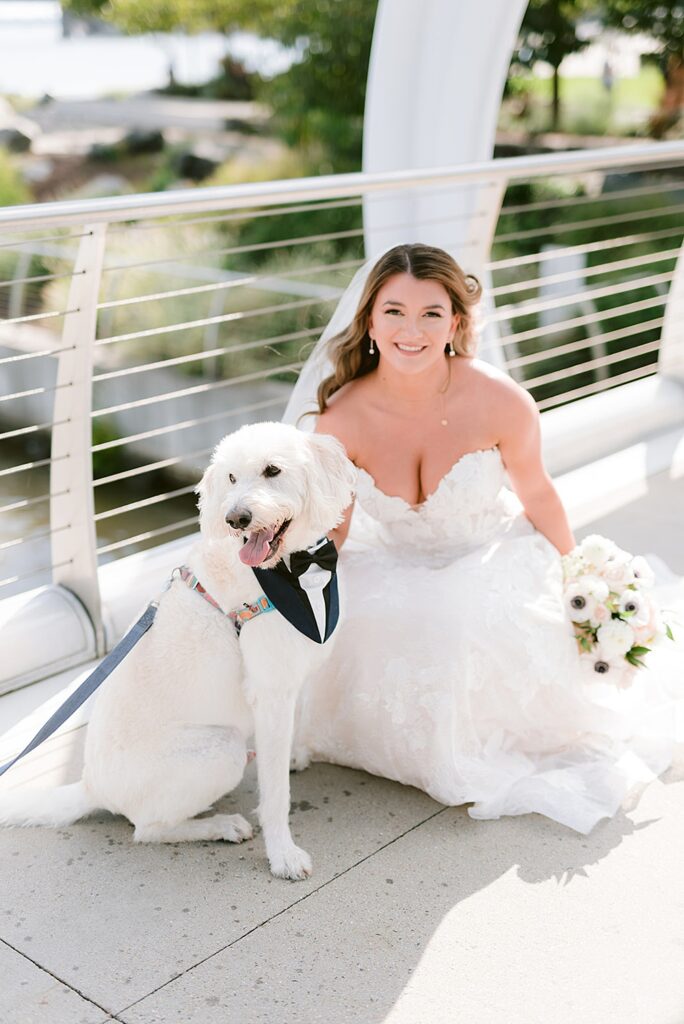 Getting ready took place just steps away from the venue, at the sleek Thompson Hotel. Sarah and Danny wisely reserved both Thompson Suites (for each of their parties).  
SO WORTH IT! 
Favorite aspect – styling their gorgeous paper goods, florals, and personal items.  
PRO TIP: Select a special wedding day perfume (or gift each other). I still wear my wedding day perfume and smile fondly every time. It is an heirloom item I still have and brings me right back to the wedding day.  
Surprise favorite item: The groom Danny, had an idea of bringing special mementos from their time while dating and engaged (concert stubs, photos) which we styled and photographed, and now is also a legacy item!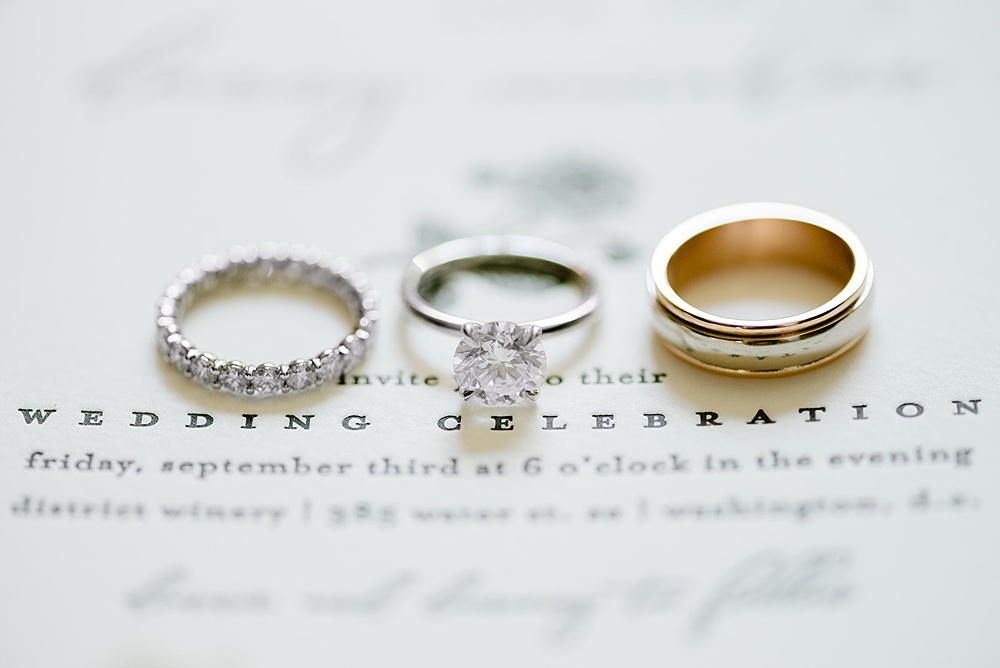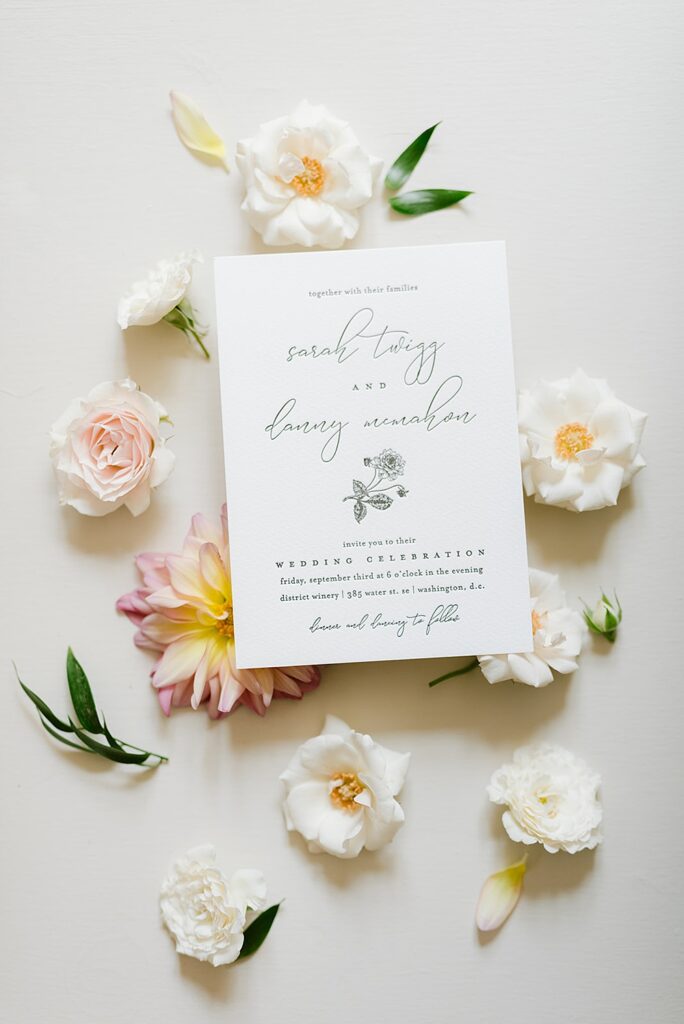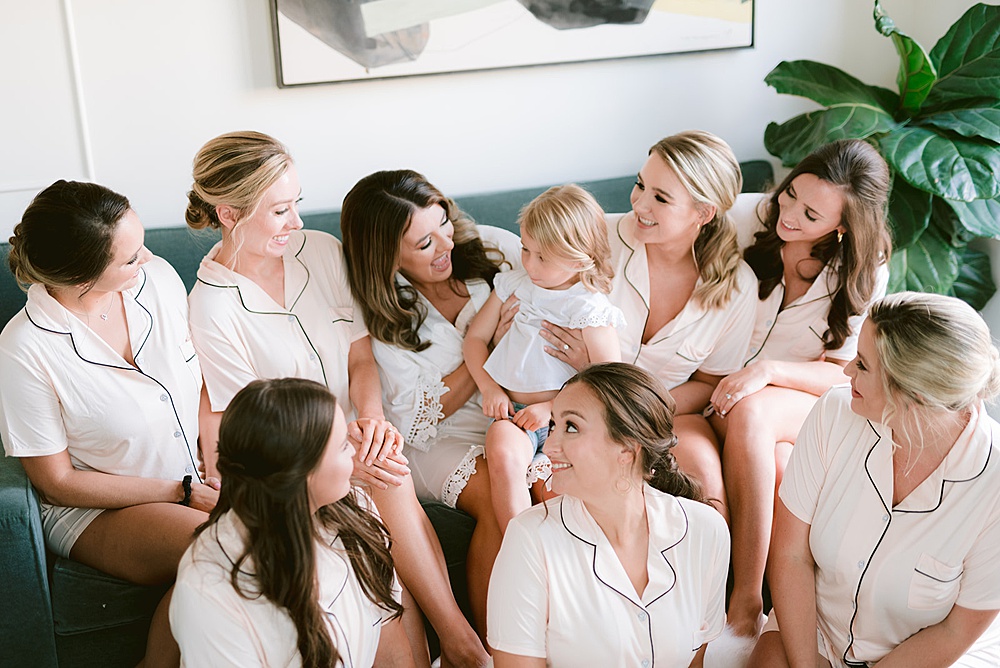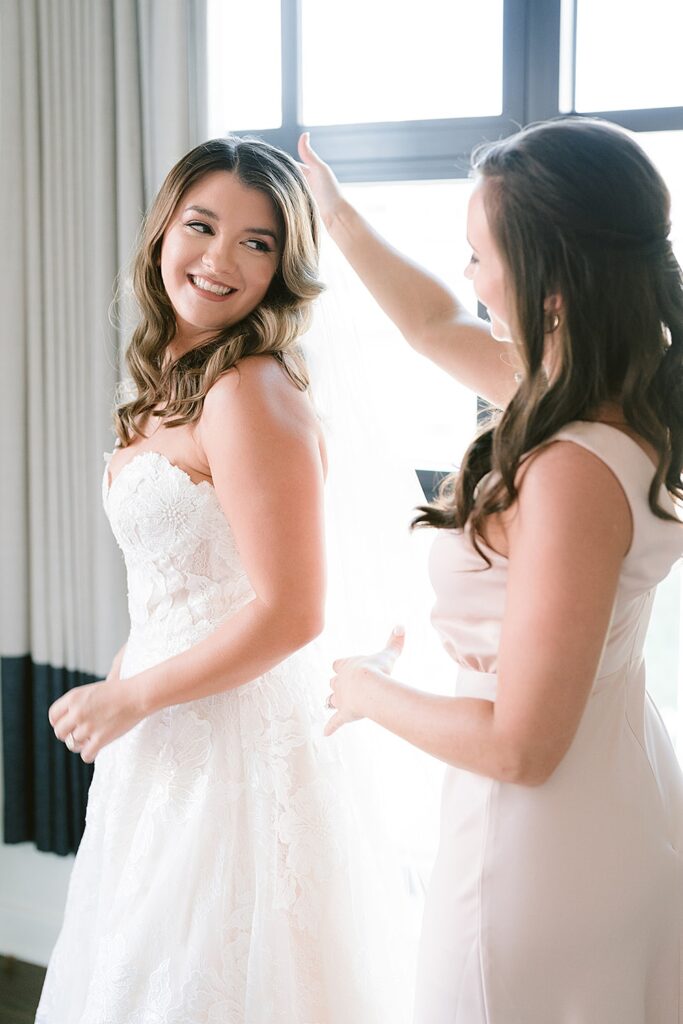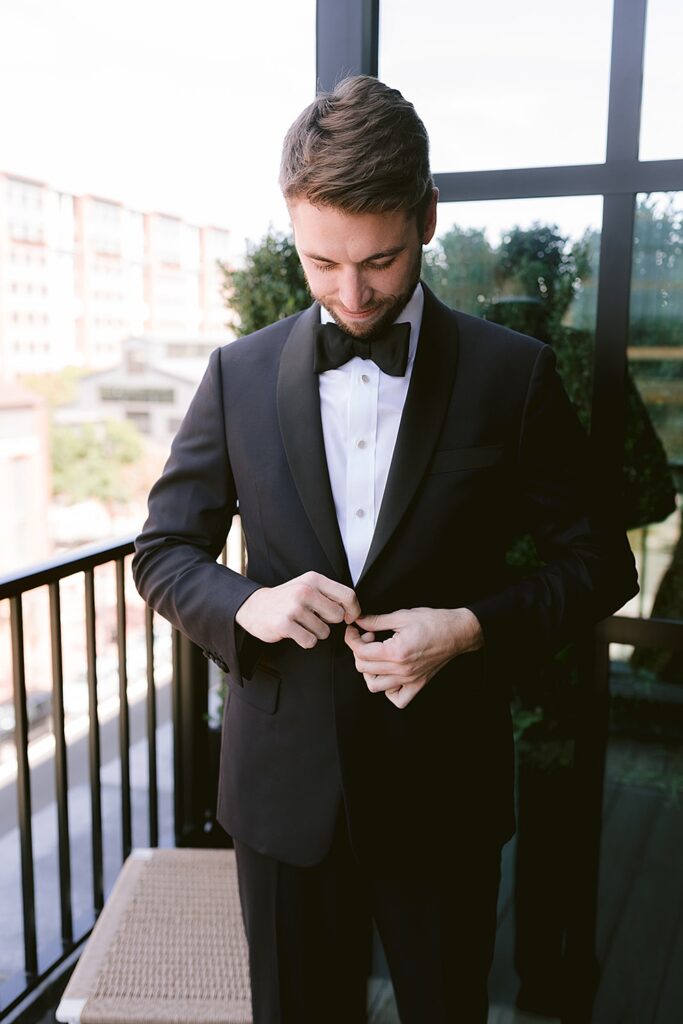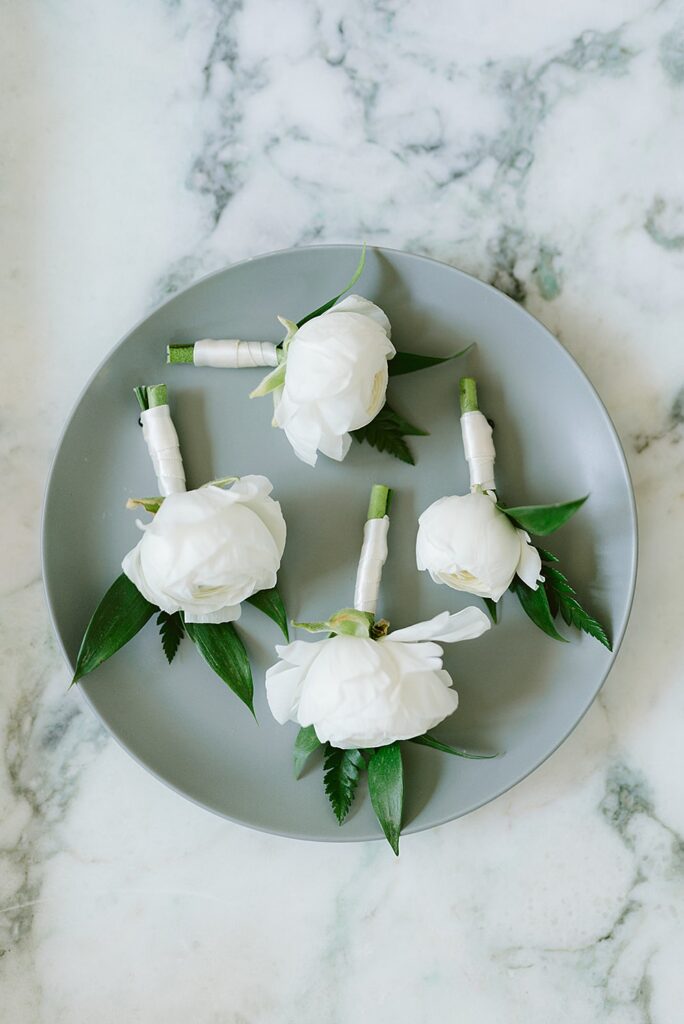 first look | Navy Yard Waterfront 
wedding party + family portraits | pre-ceremony 
ceremony | featured a selection from the Velveteen Rabbit (personal to couple) 
cocktails | couple + wedding party attended | golden hour photos 
dinner + dancing | welcome speech by danny (do it!) 
favorite moment |  first dance to just the two of us 
dancing | the vibe was HAPPENING 
hits + memorable moments | the late night bites + neon sign (also can't forget the dessert)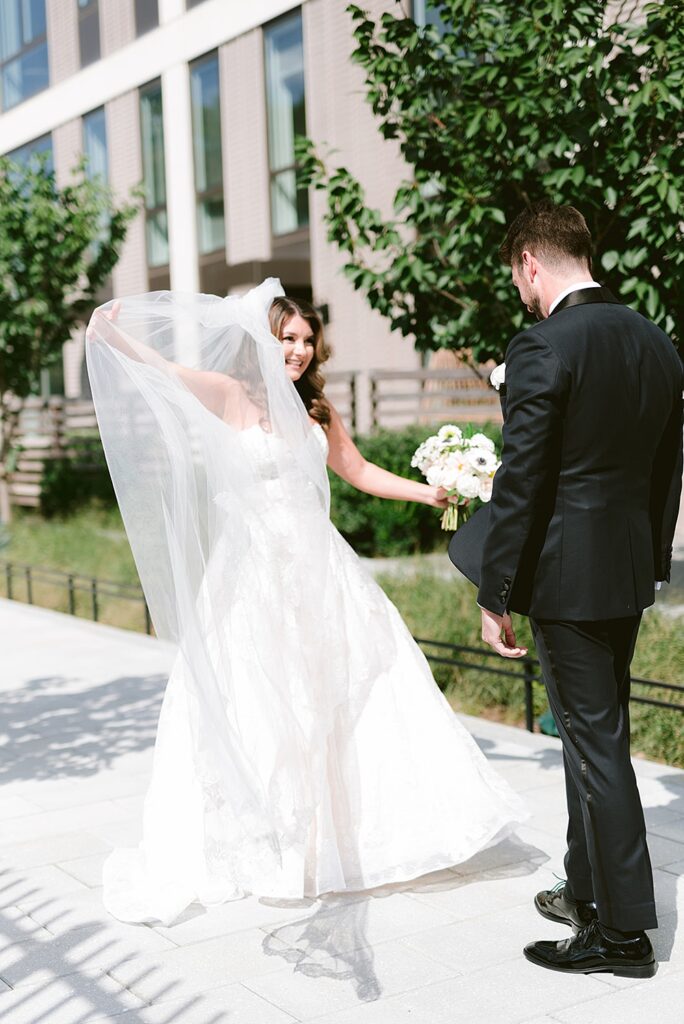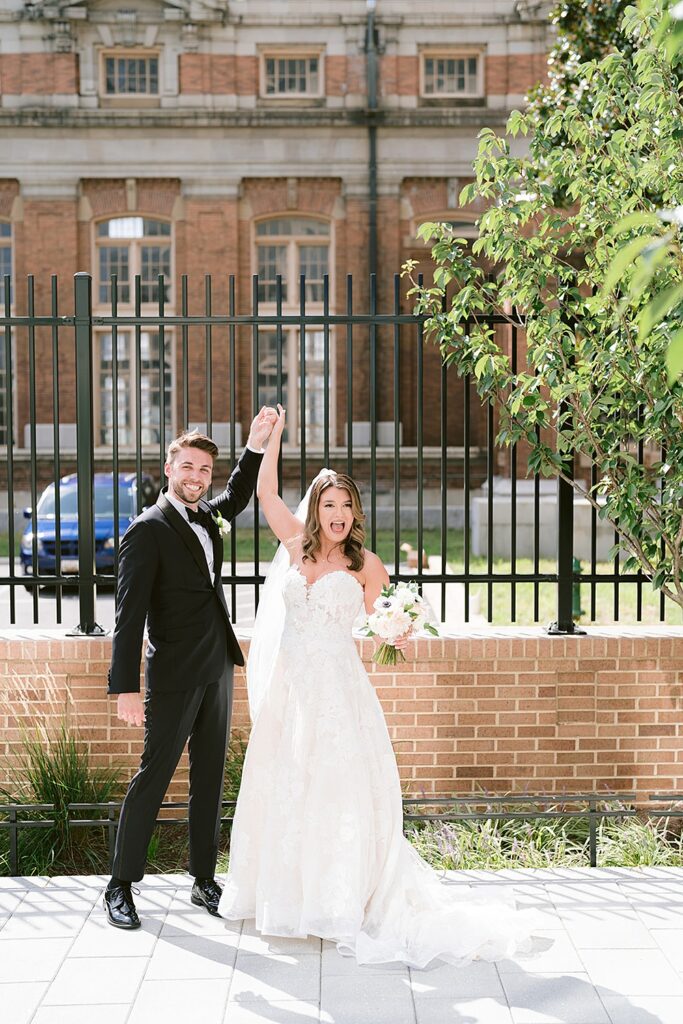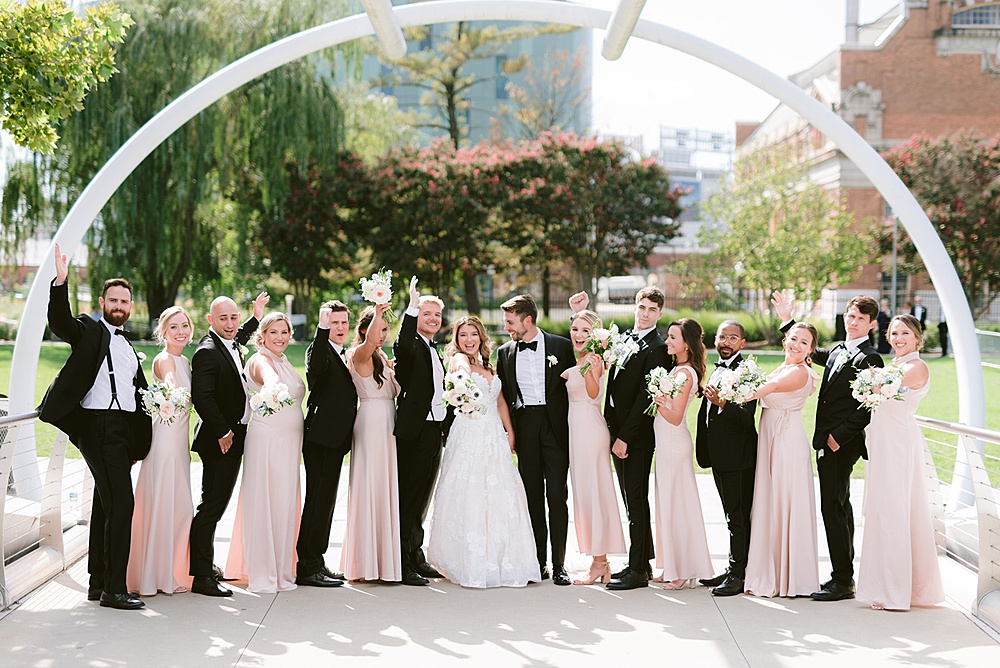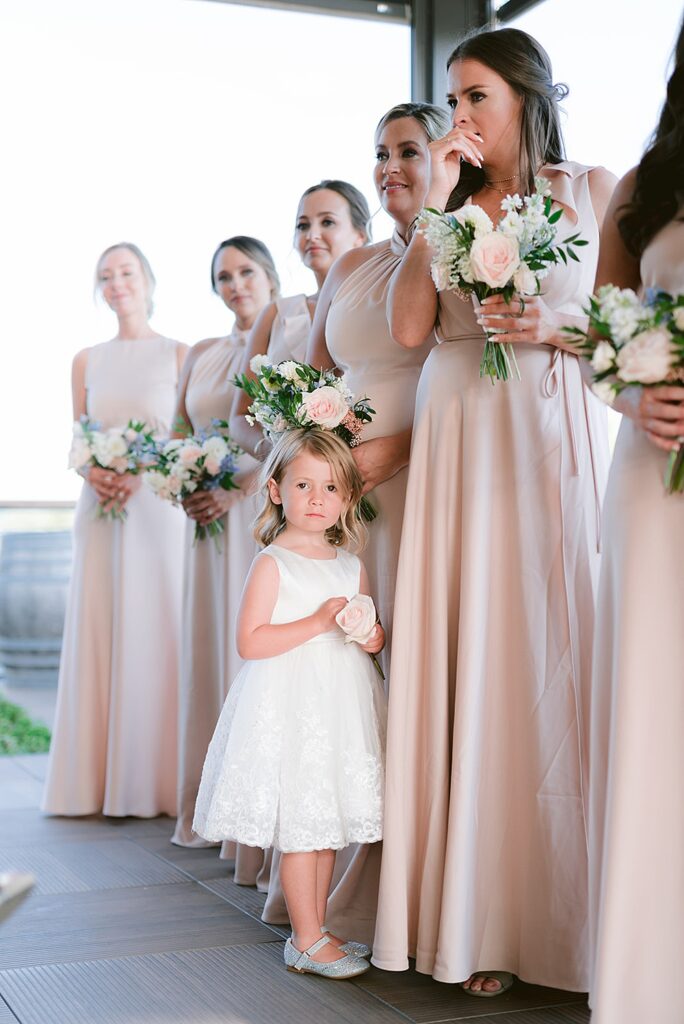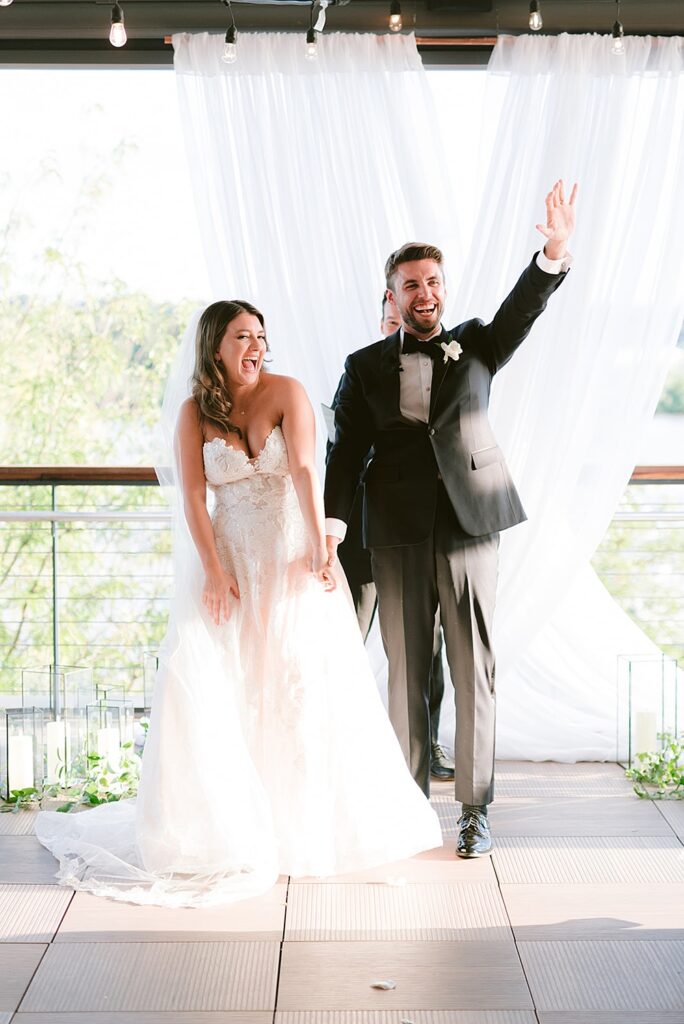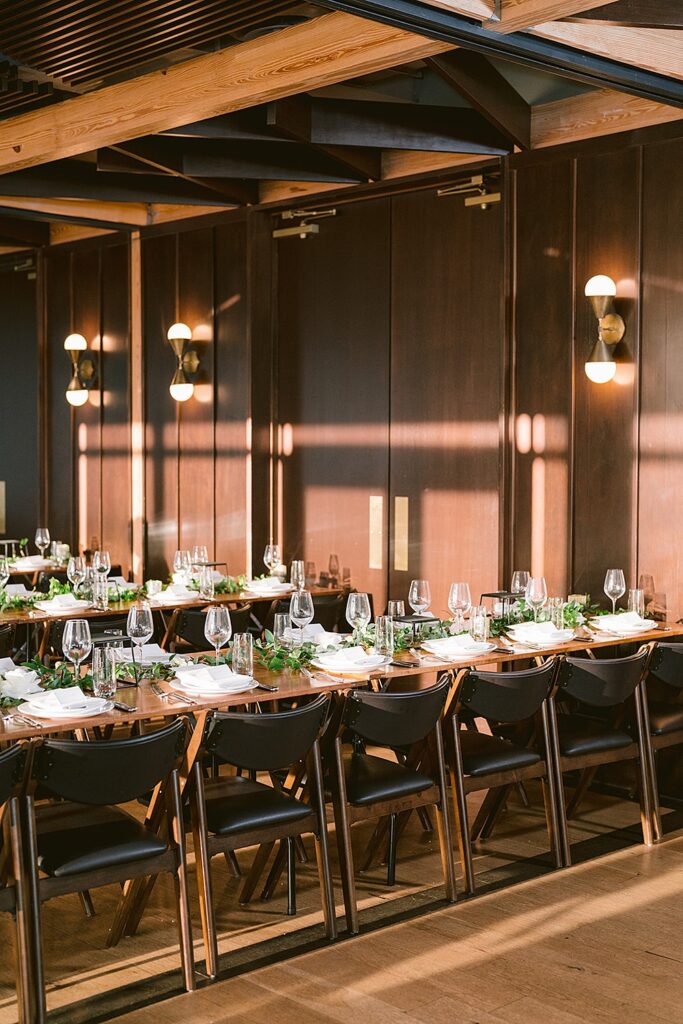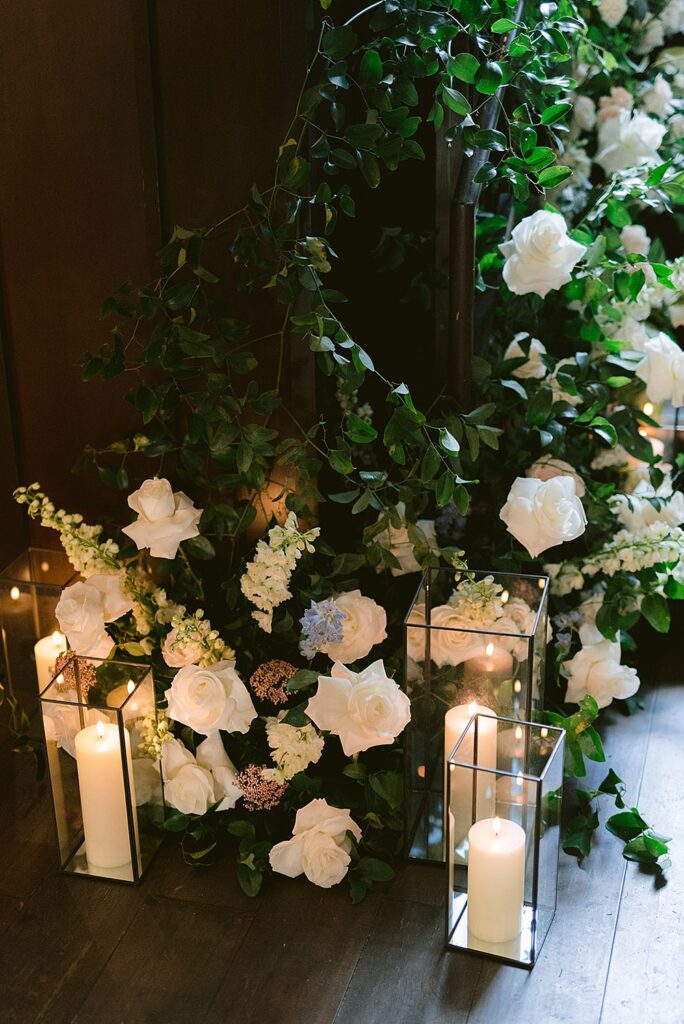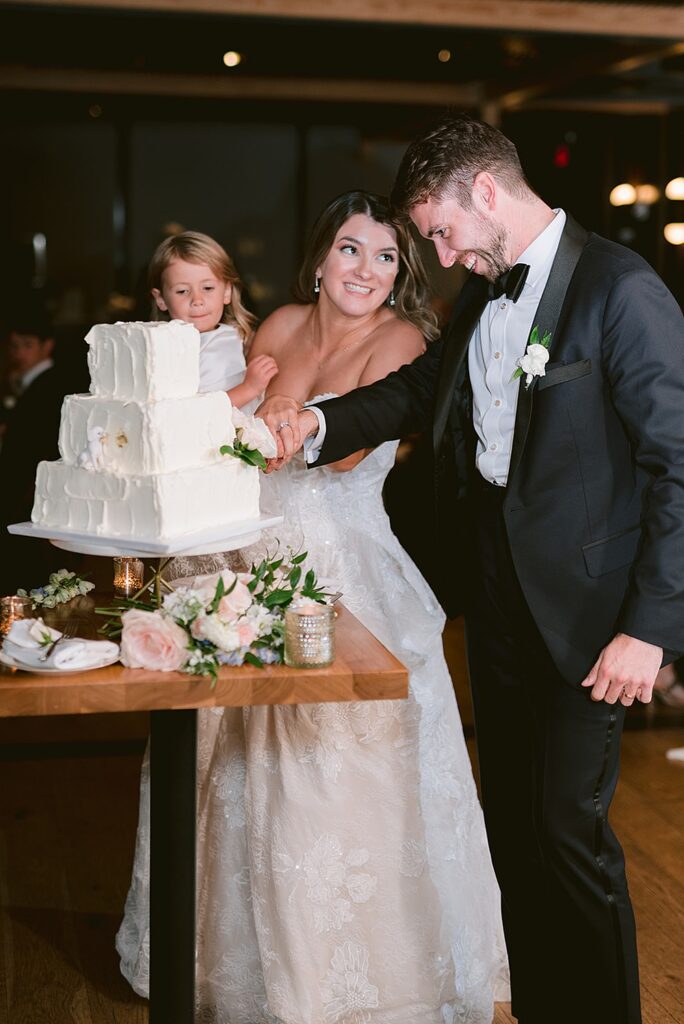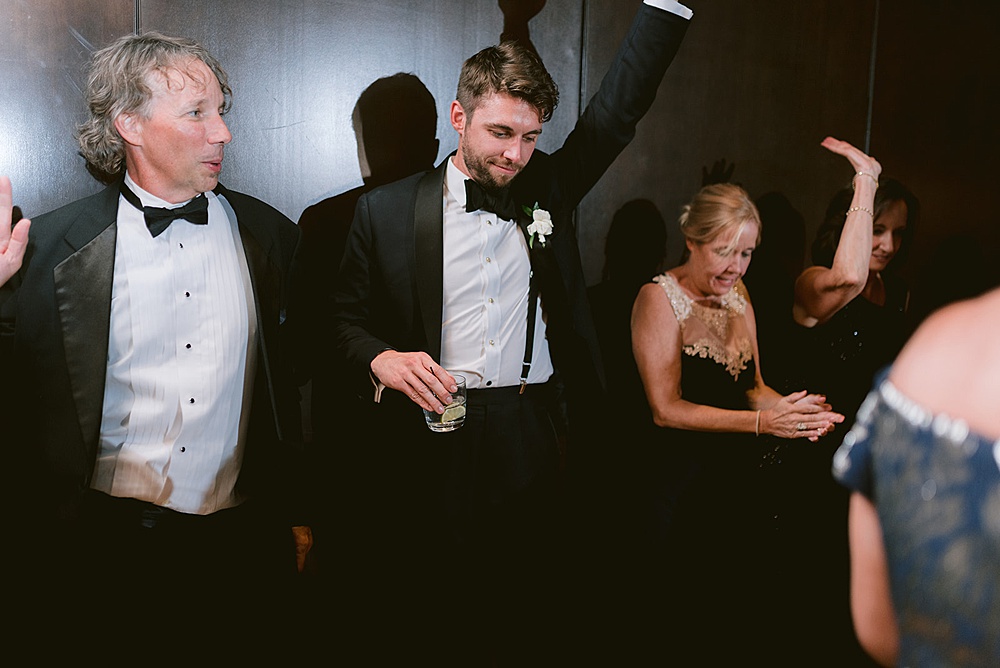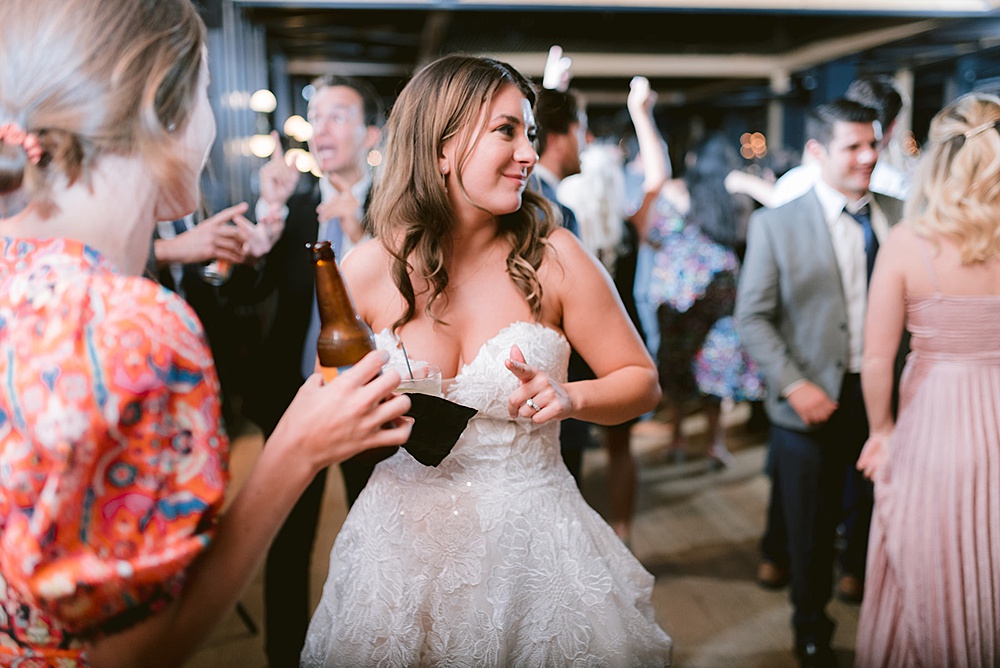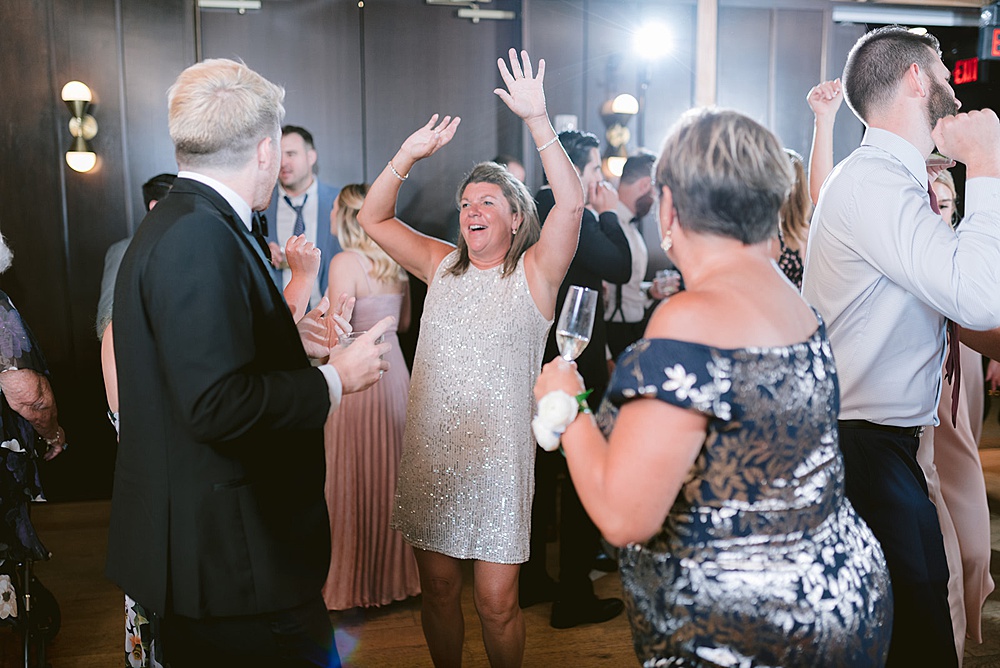 If you're looking for a sign to hire a planner, this is your sign to hire Alyssa.
If you're on the fence about hiring a planner, this is your sign to hire Alyssa.  She was the best person to manage planning a wedding during a pandemic for a type A bride like myself. Nothing ever fell through the cracks on her watch, her vendor recommendations were INCREDIBLE and I truly felt like she was a friend who wanted to make my and my now husband's vision come to life – and it did. She made the process fun and always created avenues for my creativity and ideas to come to life. It's honestly difficult to write a review that would truly do Alyssa justice. I wish I could give her 10000 stars!